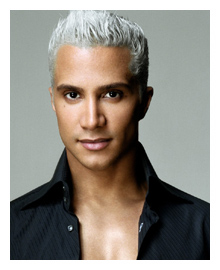 In many repeating TV program on
Astro
, I love watching American Next Top Model on
Channel [V]
. It full with very most plastic girl and 'so-wanted-to-be-here-but-not-actually' like Jay Manuel said in recent episode. I love Jay Manuel sharp tongue, really hurt kind of true! I really Miss Janice Dickinson, she now have her own
shows
. And after seeing lots reality show, always the first seasons winner will win your heart until the 7 seasons end, because the first one come without knowing what the show all about. Now elle not a magazine will present you the winner of first cycle/season of American next top model nowadays!
She now have her own reality show! Check out her official
website
.
To spoil the drama cycle 7, the winner of cycle 7 are…caridee..
From the official website, they already aired
cycle 8
, we actually have been left far behind….the true is hurt!
src="http://pagead2.googlesyndication.com/pagead/show_ads.js">